The dominant values in our community, society, and world are shaped by human beings, and can be changed by people of good will to better meet the needs of all human beings on earth. Just as people are creations of given social conditions and values, these same social conditions and values are shaped and changed by human beings, by their organized activity. For these reasons it is essential to envision different social conditions that would better meet the needs of all human beings and create a more compassionate and humane world. We need to ask the question: "What does it take to develop a stable set of repeatable conditions whereby all human beings have access to fulfilling, caring, meaningful, empowered, balanced lives?"
In answering this question, we posit that we need to create the time, circumstances, and priority for individuals to recognize and understand human needs. We start from the perspective that basic human needs and international human rights are identifiable and can be fulfilled in different culturally sensitive ways, but they can only be fulfilled in societies that consciously organize to allow all individuals the time and resources to meet their basic human needs, including reduced working hours and parity of access to resources and responsibilities; societies that respect nature and sustain the environment; societies that promote diversity and parity of access and resources for women, racial and ethnic minorities, and all historically underrepresented groups; societies that institutionalize participatory and democratic structures at all levels; societies that take a deep look at the root causes of inequality and address these root causes.
Basic human needs and international human rights cannot be fulfilled in societies where unsustainable environmental degradation, patriarchy, discrimination, authoritarianism and exploitation predominate.
Our goal is to create conditions to meet the physical, emotional, and spiritual needs of all human beings:
Their physiological needs such as nutritious food, clean air and water, shelter from the elements, life protection services, and sexual gratification.

Their psychological needs such as the need for love and emotional security, the need for spirituality and connection, the need for finding purpose and meaning in life, sensual needs, and time for reflection.

Their family needs such as caring for children and elders, food preparation, cleaning, home maintenance, and procreation.

Their needs for producing sustainable goods and services (such as health care, teaching, distribution of resources, exchange, life protection services, transportation, and communication) in ways that dignify work and provide family-sustaining salaries.

Their need for life-long learning and reliable information.

Their need for democratic decision-making structures guided by ethical choices at all levels of life, including the family, school, neighborhood, workplace, local, national, and international levels.

Their need for "free time" discretionary activities such as art, sport, recreation, volunteerism, and entertainment to engage in their passions.
We assert that 1) all human beings possess such needs, 2) they have both the right and the responsibility to create the conditions for meeting all these needs, and 3) societies must work to consciously organize so that the need areas are being met and integrated into the lives of all individuals.
We recognize that this requires the improved distribution and use of resources. Improved balance in our lives premised upon a reasonable and reduced number of paid working hours is more important than excessive materialism.
We recognize that we are not secure on this planet until the real human needs of all persons are addressed. We know that issues of third world underdevelopment are palpable and real. Until local communities, nation-states, and global regions work together with mutual respect, we will not achieve the harmony we seek.
Envisioning a world where all human beings can live without fear seems utopian. Since World War II we have not had a single day without war on the planet, despite the creation of many international institutions to prevent such a situation.
Human needs cannot be met without making personal change, instituting reforms, and promoting structural change. We must act and take action patterned on the type of society we would like to create; seeking reforms alone is insufficient.
We understand that in order to improve our own lives and the lives of others, it is ultimately necessary to engage in disciplined, principled political activity, improving political accountability. In order to be so engaged, we must support each other along the way to provide healing and hope. We must encourage people to be bold in working for change to improve the world.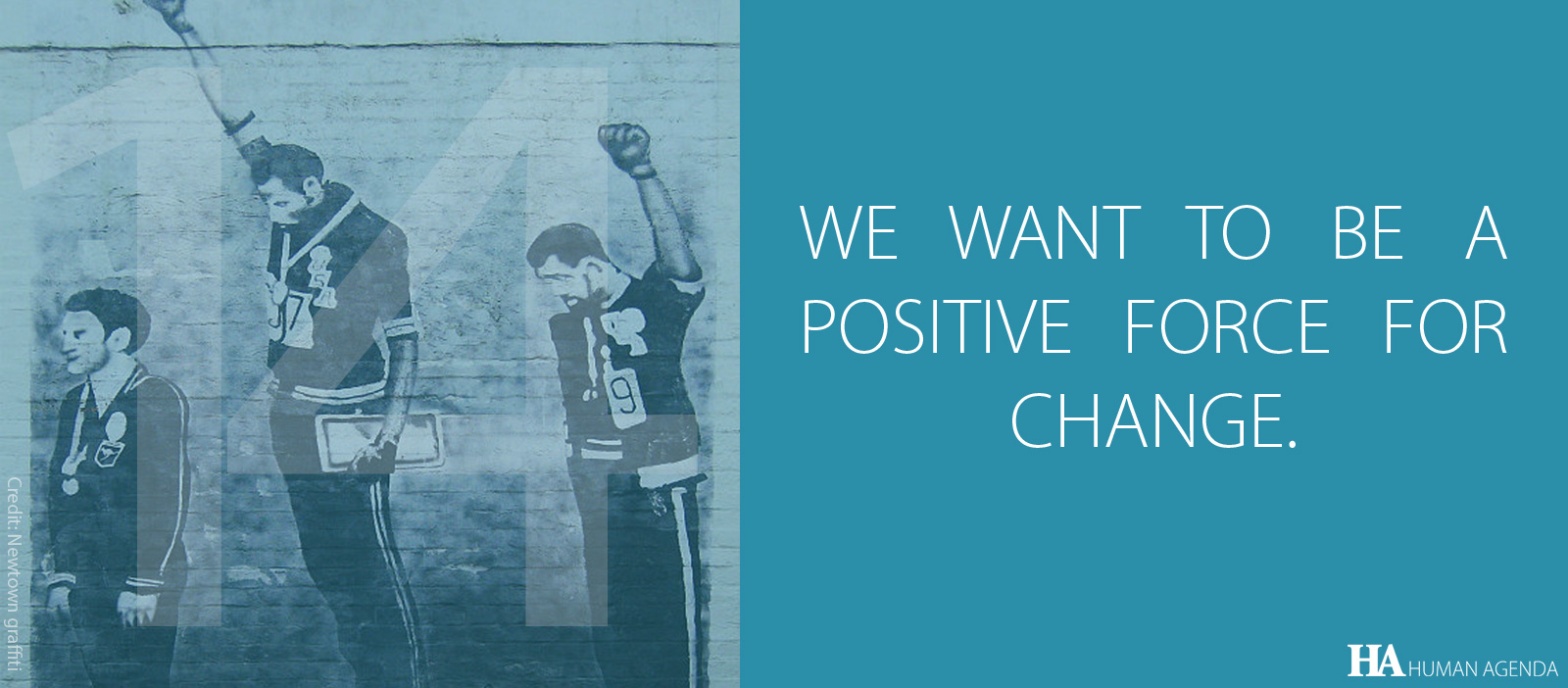 All human beings deserve respect, comparable opportunities in all spheres of life, and access to meeting the full range of their human needs and human rights.

Human needs are identifiable and we must find the conditions that meet the needs.

All human beings deserve to live free of all forms of oppression and discrimination.

All human beings deserve social conditions that favor individual, group and social development towards building a base for balanced, meaningful and fulfilling lives.

All human beings deserve to live in a healthy natural environment.

All human beings deserve to live in peace and without fear.

All human beings should be judged by their human character, not by their skin color, national or ethnic origin, gender, sexuality, political persuasion, possessions of material wealth, power, or control.

Basic human needs cannot be fulfilled in societies where environmental degradation, patriarchy, discrimination, authoritarianism, or exploitation predominate.

People around the world deserve an equal amount of influence in decision-making about their own society and an equal amount of power within international organizations and global networks.

Our security depends upon the security of peoples around the world, who must have the right to self-determination to meet their needs.

All human beings should be empowered to understand that human beings are not only products of social conditions, but that they also create and change social conditions.

In the struggle between values and power, we choose values over power.

We act and take action patterned on the type of society we would like to create. We need to be the change we want to see.

We want to be a positive force for change.